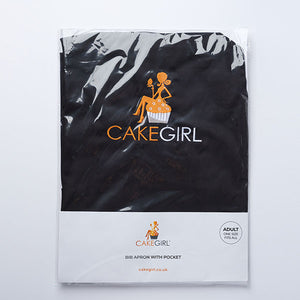 This apron gets the baker out of you when you're working your magic and protects against splashes or stains.
Easy-care and shape-retaining
Size can be adjusted thanks to the continuous neck and waist drawstring band
Durable and rugged.
Machine washable

Product info
We can cater for special dietary requirements such as Gluten Free, Diary Free, Egg Free, Vegan, Halal and made without Nuts. Whilst great care is taken in the production of special dietary requirement orders, it is possible that your cake may contain trace amounts as they are prepared in the same kitchen that handle these ingredients. We are not certified "Free From".